Civil engineering students awarded national accolades
The University of Hawaiʻi at Mānoa student chapter of the American Society of Civil Engineers (ASCE) was awarded the 2023 Richard J. Scranton Outstanding Community Service Award.  This award was named in recognition of Richard J. Scranton who promoted community service as an integral part of student chapter activities.  This is the second consecutive year the University of Hawaiʻi at Mānoa ASCE Student Chapter has received the award.
Members of the student chapter logged more than 500 hours of volunteer service at outreach and community service projects including STEM activities at Kaneohe Elementary School, packaging food at Hawaiʻi Foodbank, as well as clean-ups at Lualualei Beach, He'eia Estuary, and Kaha Garden.
The ASCE Student Chapter president Kassidy Mashiyama, a senior civil engineering student, is ecstatic about the student chapter receiving the award once again.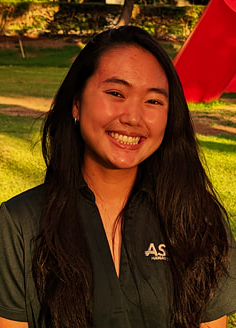 "As future civil engineers, we have a responsibility to serve the public, and by doing these community service projects it is our way of supporting that initiative,"  Mashiyama said, who was also the community service chair for the student chapter the previous school year.  "It's not only important for us to give back and support our community but to create engaging and enriching experiences for our student members.  Coordinating events like these not only brings us closer with our community but our peers in civil engineering."
"We are fortunate to have students like Kassidy and others who have worked hard and put UH on the map once again," said Professor of Civil and Environmental Engineering Oceana Francis, ASCE faculty advisor.
In addition to the community service award, the ASCE student chapter was also given a Letter of Commendation, which is a distinction earned by only the top 5% of the over 400 ASCE student chapters around the world.  Over the past year, they have hosted over 40 events which include socials, professional workshops, and general meetings.  The student chapter plans to build on the success of the previous year and provide members the opportunity to contribute to the community and gain first-hand knowledge of the civil engineering practice.