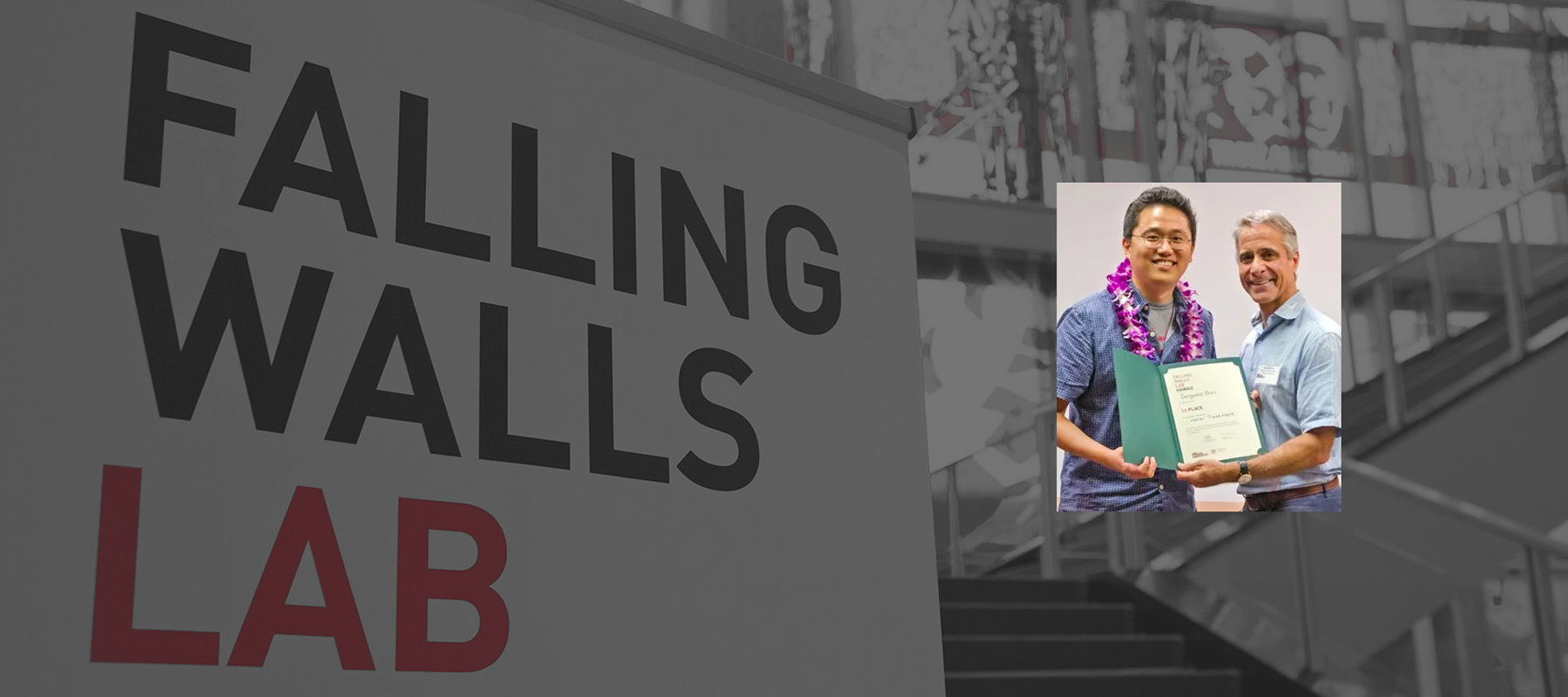 Shin Representing Hawai'i at Prestigious Falling Walls Conference
UH mechanical engineering assistant professor Sangwoo Shin's three minute presentation on "Breaking the wall of water treatment" took the top spot at Hawaiʻi's inaugural Falling Walls Lab on May 4th. He will be one of the world's 100 leading researchers that will be presenting their breakthrough research at the international Falling Walls Conference in Berlin next November.
The lab was hosted by the UH Mānoa Institute for Astronomy and participants were given three minutes to present an original work of research, initiative or business model.
The international conference is an annual global gathering of forward-thinking individuals from over 75 countries. Each year, it is held on November 9, which coincides with the anniversary of the Fall of the Berlin Wall.